As New Zealand progresses towards a net-zero future, industrial businesses that have existing fossil fuelled heat plants should consider a switch to renewable energy alternatives for generating process heat.
Process heat
Process heat is primarily used for warming industrial spaces and for industrial processes, including in the form of gas, water and steam.
Energy contributes over 40% of New Zealand's total greenhouse gas emissions. One third of these are from process heat, that in most instances is generated from burning fossil fuels. Process heat is mostly used by industrial businesses, providing a unique opportunity for industry to significantly reduce its emissions by up to 7 million tonnes of carbon dioxide each year1.
Low carbon technologies
Renewable energy options for generating process heat include:
Wood-fuelled (biomass) boilers
Heat pumps
Electric boilers
Biogas boilers
A hybrid solution
Why switch to low carbon?
Switching away from fossil fuels can have many benefits for business, beyond reducing greenhouse gas emissions.
Cost savings

– reduce operating costs through energy efficiency and fuel switching.

Social license

– improve your reputation with socially responsible consumers and investors.

Brand value

– tap into new markets and create business opportunities.

Employee engagement

– attract and retain talent.

Compliance

– stay ahead of regulation for climate change mitigation.
Choosing the best solution for your business
The right low emissions process heat solution will depend on the industrial process heat need specific to the business. If the options are carefully considered and explored, a low emissions alternative should be available as a viable alternative to a fossil fuelled heat plant to generate process heat, and in many instances will generate an improved result.
Replacing your heating system is a good opportunity to improve flexibility and efficiency while also ensuring suitable resilience and security for your operations.
The range of options is wide, but may include single heat plant, dual or multiple heat plant, single or dual fuel, energy storage (thermal, electrical, fuel), process interruption, process resilience (e.g. interim material hoppers), onsite generation and even fossil fuel backups.
Some things to consider include:
Demand profile – One of the key determinants of suitable options is the demand profile, including daily variability, seasonal variation, and operation criticality. A steady demand profile is likely to suit biomass boiler options, with resilience provided by onsite fuel storage. On the other hand, a highly variable load with frequent shutdowns is more amenable to an electrode boiler with rapid start capability.
Energy storage options – Types of energy storage options are characterised by length of operation enabled and 'round trip' efficiency. Pressure vessels and buffer tanks may provide short-term storage cheaply, while batteries may provide hours or days of back-up, while longer than that may require a stand-by plant.
Seasonality – Facilities with different seasonal demand variation will find different fuel choices attractive. For example, summer-weighted demand may find that cheaper electricity rates or effective on-site solar generation makes electricity a preferred fuel.
By making the move early, we stand to save more in terms of both operational costs, and emissions.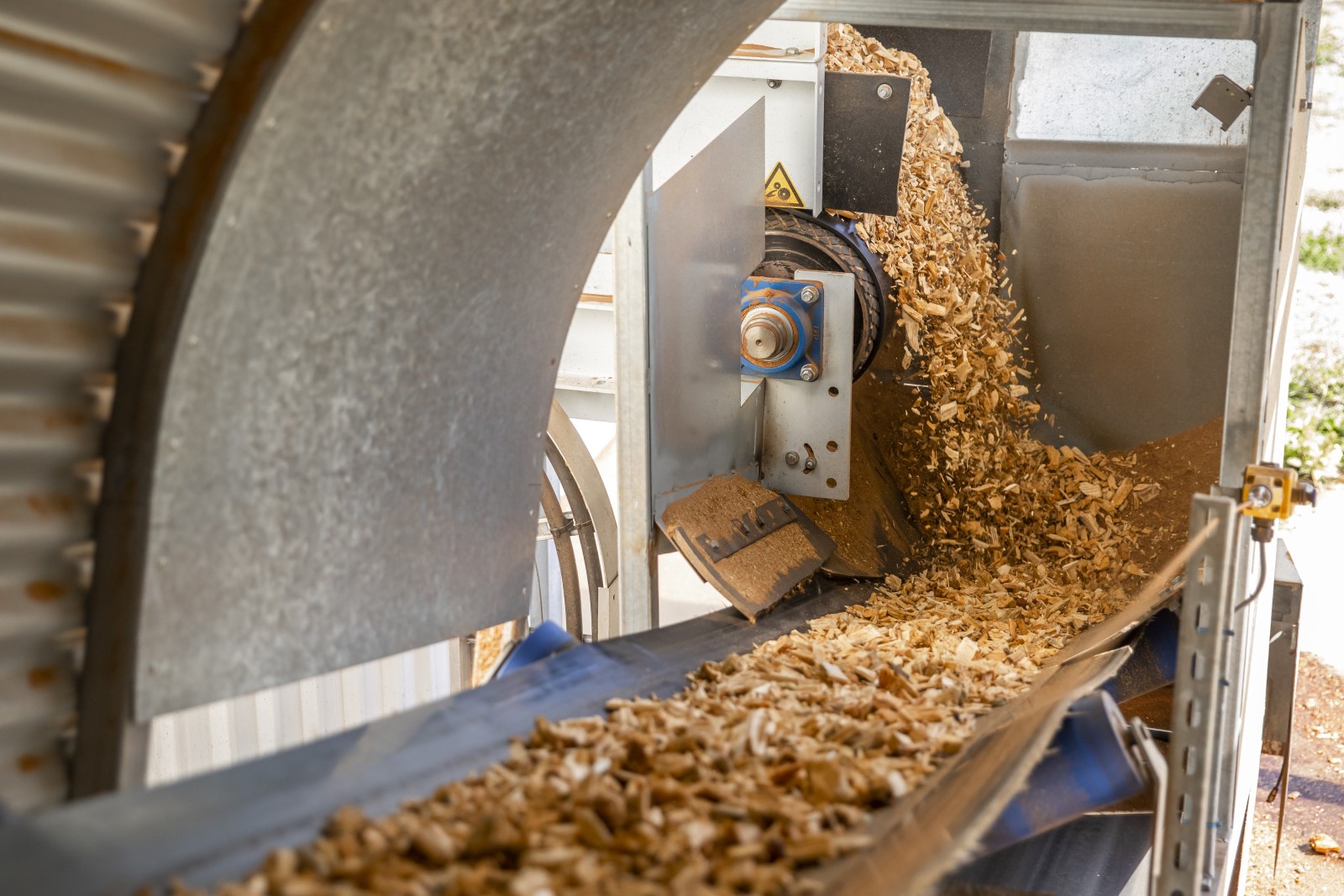 Understanding the costs involved
Capital cost
In general, low emission options fall into two categories – high and low capital cost. Choosing between options is hard to generalise, as fuel costs, network capacities and end-use needs vary widely.
For businesses with high usage needs (e.g. 24/7 operations or >6,000 hours per year) and a long operating horizon, the options with higher capital cost generally work out more cost effective in the long run.
Sites that have low usage needs (<2,000 hours per year) may prefer lower capital cost options.
Sites that operate between 2,000 and 6,000 hours per year could go either way depending on the process needs and specific site circumstances.
Higher capital cost options:
New biomass boilers
Heat pumps
Biogas production
Lower capital cost options:
Electrode boilers
Biogas boilers
Biomass co-firing
Retrofitted boilers/heat plants
Operating costs
Operating costs are variable, but with the exception of heat pumps, are generally higher than existing fossil fuel options. However, once current and future carbon costs are taken into account, low emission options generally lead to reduced operating costs.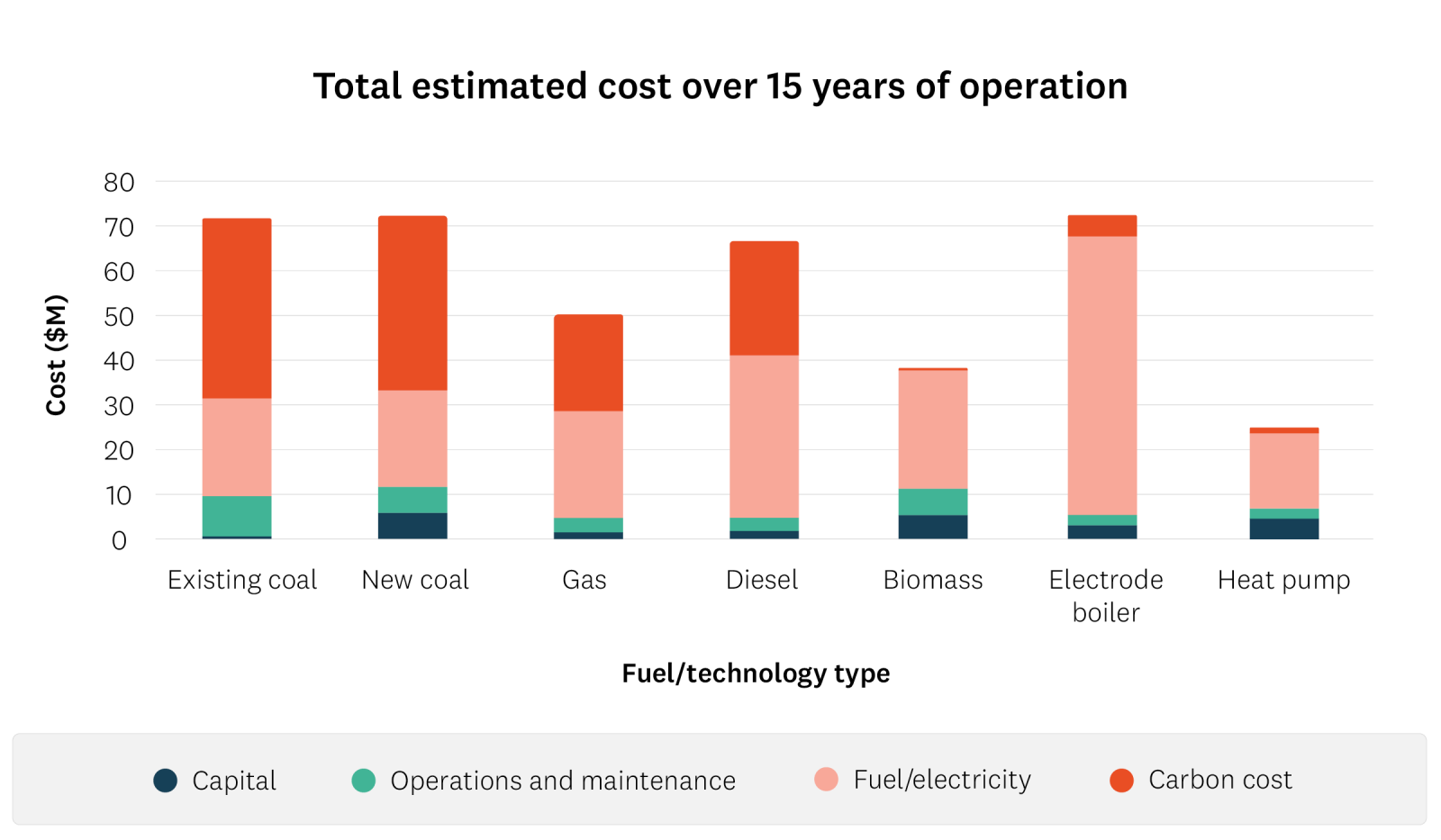 Return on investment
Low emission process heat options will generally have a positive return on investment on a total cost of ownership basis, although payback periods may be longer than many businesses anticipate – see below on how GIDI funding may help your business accelerate your decarbonisation journey by making your fuel switching project more financially viable.
Combining fuel switching with demand reduction and energy efficiency can greatly improve the economic and financial outcomes.
More information

Learn more about what the government is doing to support the decarbonisation of industry and process heat.
Low carbon technologies
Article

Information for businesses looking for low-carbon alternatives to fossil-fuelled boilers.

25 January 2023

Article

Information for businesses looking for low-carbon alternatives to fossil-fuelled boilers.

Process heat
Decarbonisation
Fuel switching

5 April 2023