Overview
Climate change is a complex problem that sits alongside a number of issues for New Zealanders. However, there has never been a more important time to contribute to, and further, the climate change conversation.
With our research partner TRA, we've looked at over three years of data, based on over 9000 people, to dive into the impact that demographic differences have on the beliefs, priorities, and actions of New Zealanders when it comes to their climate impact.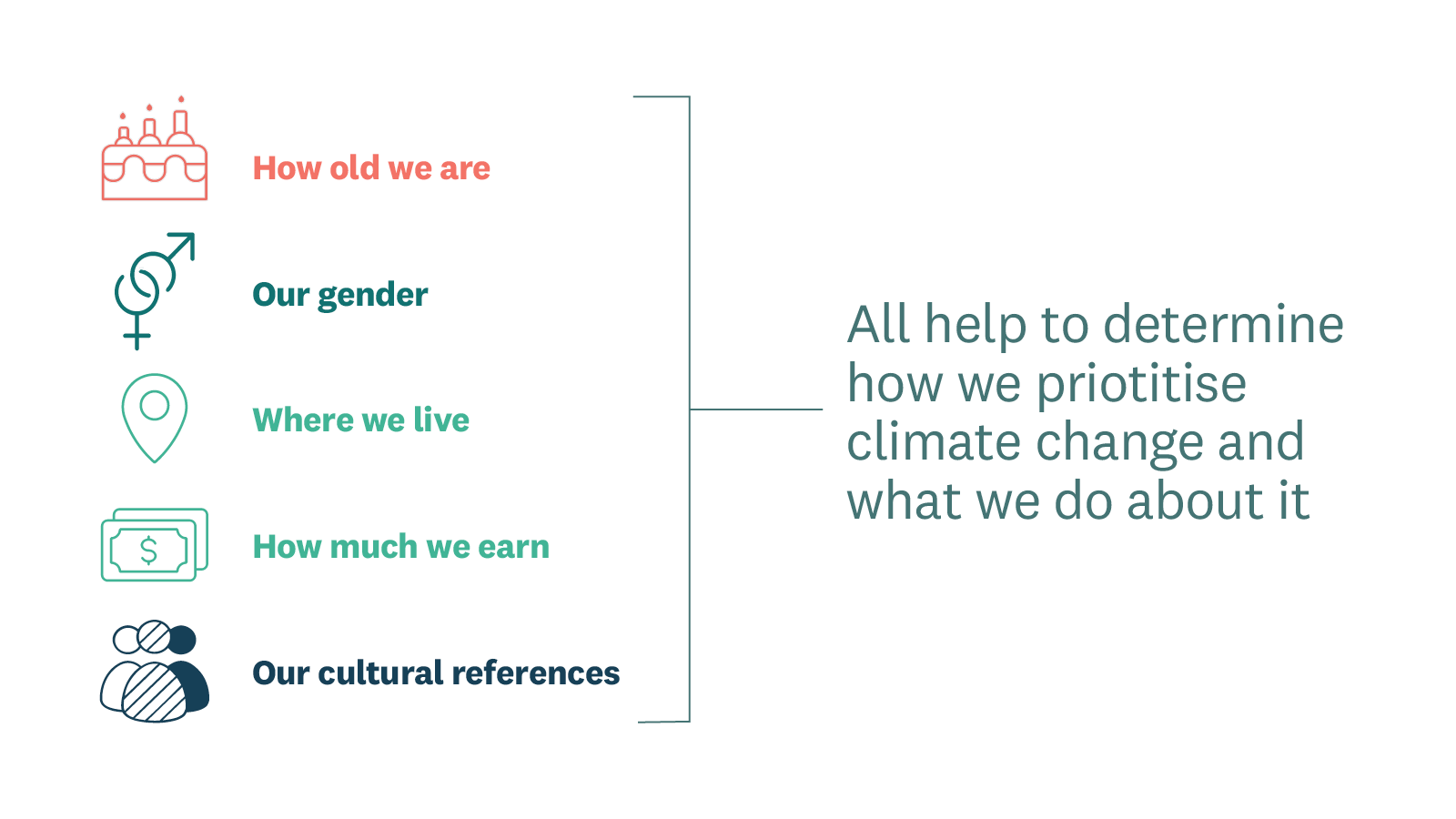 Key findings
What we found, from this wealth of information, was that New Zealanders see climate change as a real thing, and views are converging. But there are some clear disconnects in some surprising places.
Generations think about climate change — what causes it, how it will impact them, and what their role is, very differently.
Young New Zealanders are much more open minded about EVs and their overall opinion of them is improving year on year.
Men are harder to galvanise into action (outside of EV purchases).
Cultural backgrounds are important when it comes to climate change — some groups have greater concern but do less, while others are more detached, but are doing more. And opportunities differ across New Zealand when it comes to age.
What people earn impacts their relationship with energy use and climate change more than their geography. Higher earners are more likely to believe climate change is real — but they also recognise they could be doing more, and have more resources to do so.
The gap between thinking they could do more, and openness to change, is similar regardless of a rural or urban setting.
Next steps
Insights from the report will inform EECA's behaviour change work, and wider engagement, carried out as part of its mandate to promote energy efficiency, conservation, and renewable energy.
It will also help shape future research. EECA is committed to making its research freely available.
Everyone has different lives and competing priorities for their time and attention. This is where we start to see divergence.
Webinar presentation
A presentation outlining the attitudes and behaviors of different groups of New Zealanders towards energy use and climate change.
Watch the webinar
Watch the recording of the live webinar hosted by EECA and TRA.
The agenda
5 minute EECA intro from Jo Bye
25-30 minute TRA presentation by Karin Glucina
10-15 minute Q&A
The data
This file includes raw data for all of the different demographic groups. The file includes instructions on how to read the data tables as well as an interactive contents page to help navigate to data of interest.