Overview
Our market research programme monitors the mood of the nation relating to climate change, energy emissions and efficiency, and topics like electric vehicles. Every quarter, we survey 750 adult New Zealanders to track their beliefs, behaviours and attitudes to energy use and climate change. This survey canvassed New Zealanders from January – March 2023.
Findings
The extreme weather events early in the year appear not to have shifted the dial on climate change beliefs and attitudes, and the cost of living remains top of the list. However, there is a desire among New Zealanders for the country as a whole to act, and to continue making progress against climate change.
One area it appears the heavy rain and flooding may have had an impact is a four-point increase in concern for the state of the country's transport infrastructure.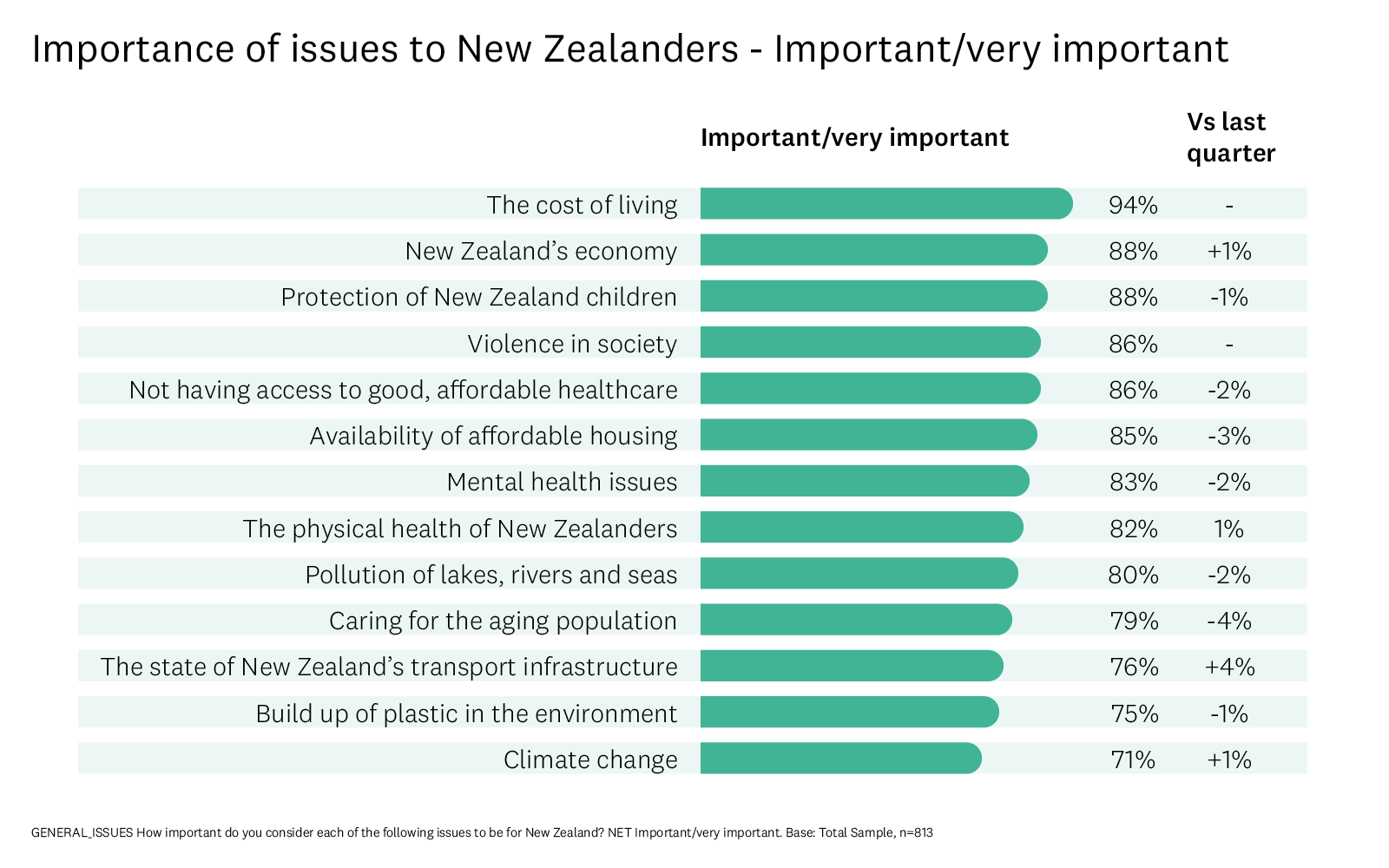 Even after little movement in our beliefs, there is still appetite for New Zealand to continue taking action against climate change​, with just under half the sample believing that New Zealand is not making the right amount of progress.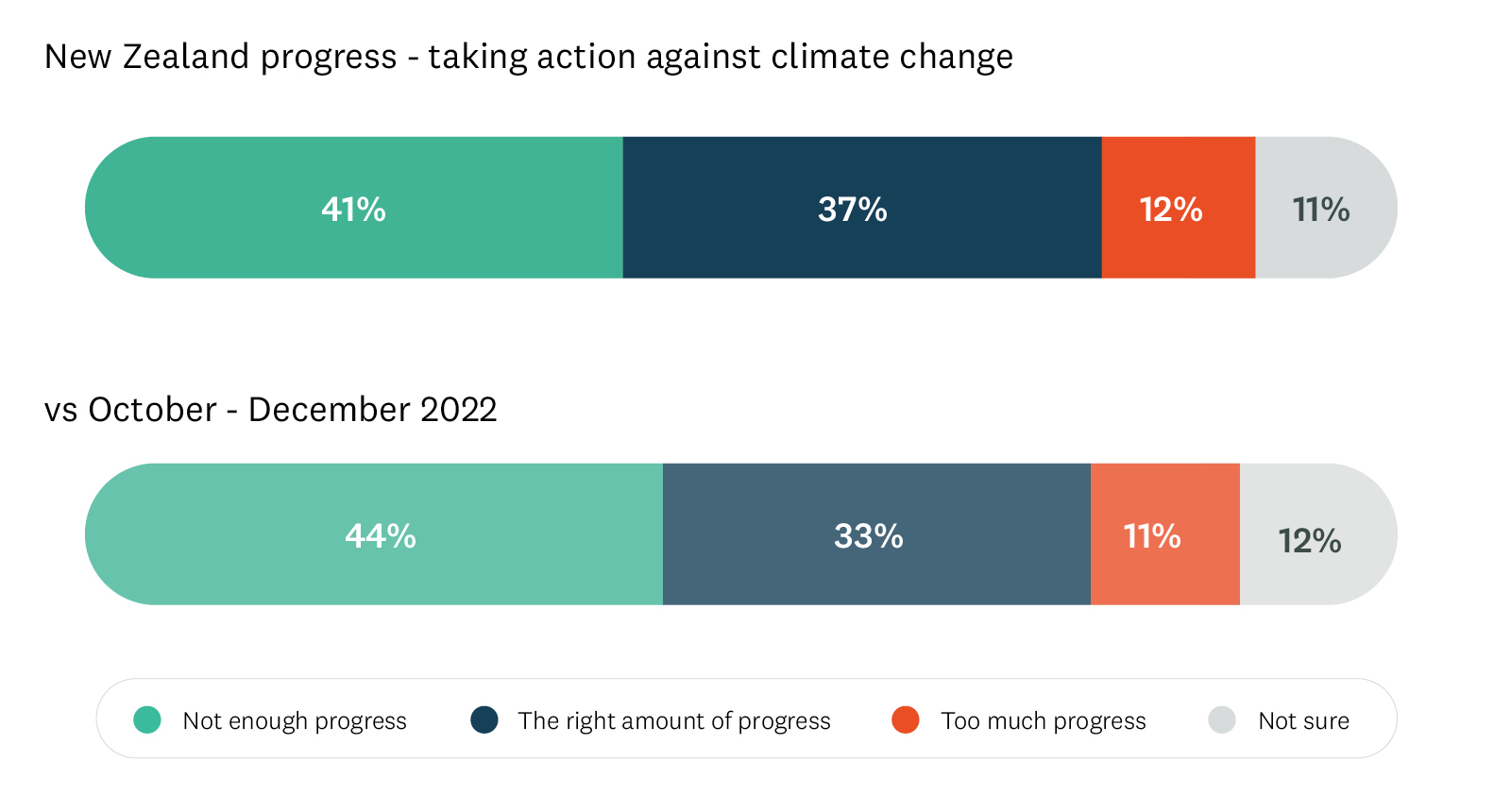 Electric vehicle consideration and favourability
Despite an all-time high in EV registrations, this quarter we haven't seen growth in consideration in the total market.
The Consumer Monitor also shows a drop in the number of people who see EVs' cheaper running costs as an incentive to buy – just 41%, a 9-point drop from the previous quarter. However, among EV owners, as shown in our recent EV charging survey, lower running costs remain the highest purchase driver.​​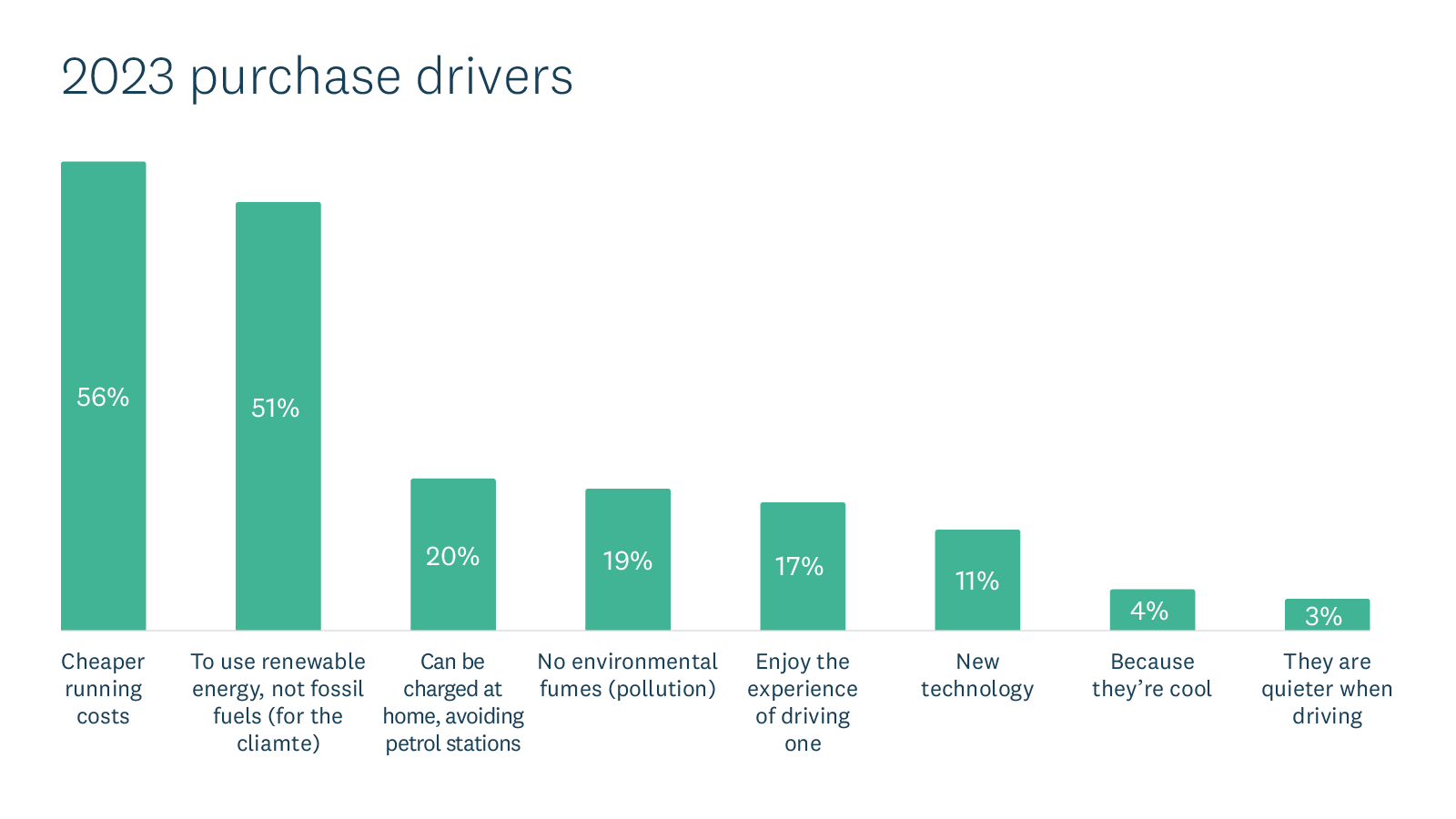 Read the full report
EECA will publish new reports each quarter to track how attitudes and actions are changing.
Read more EECA insights
Article

By playing your part in New Zealand's transition to a low emissions future, your business can reap financial and non-financial benefits

Decarbonisation
Fossil fuel
Fuel switching

4 May 2023

Article

An overview of low-emissions technologies for industrial process heat.

Process heat
Decarbonisation
Fuel switching

29 March 2023

Article

Insights into EV owners' charging habits, and use of public EV charging.

Electric vehicles
EV charging
Market research

28 April 2023