State sector decarbonisation
EECA administers a $219.5 million Government fund to reduce carbon emissions in the State sector.
Investment focuses on replacing fossil-fuelled boilers in hospitals and tertiary institutions with low-emissions alternatives such as biomass boilers and heat pumps. We work with the Ministry of Education to replace coal boilers in schools. Replacing vehicle fleets with electric vehicles, and installing energy-efficient chillers and LED lighting are other priorities.
EECA provides expert advice, technical support, and facilitate low-emissions energy investments.
How we're tracking
124

projects have been announced

215m

State sector decarbonisation funding

945,699

tonnes estimated ten-year carbon emissions reduction
We estimate investments announced so far will save about 945,699 tonnes over ten years in carbon emissions. That's the equivalent of taking around 38,918 cars off the road.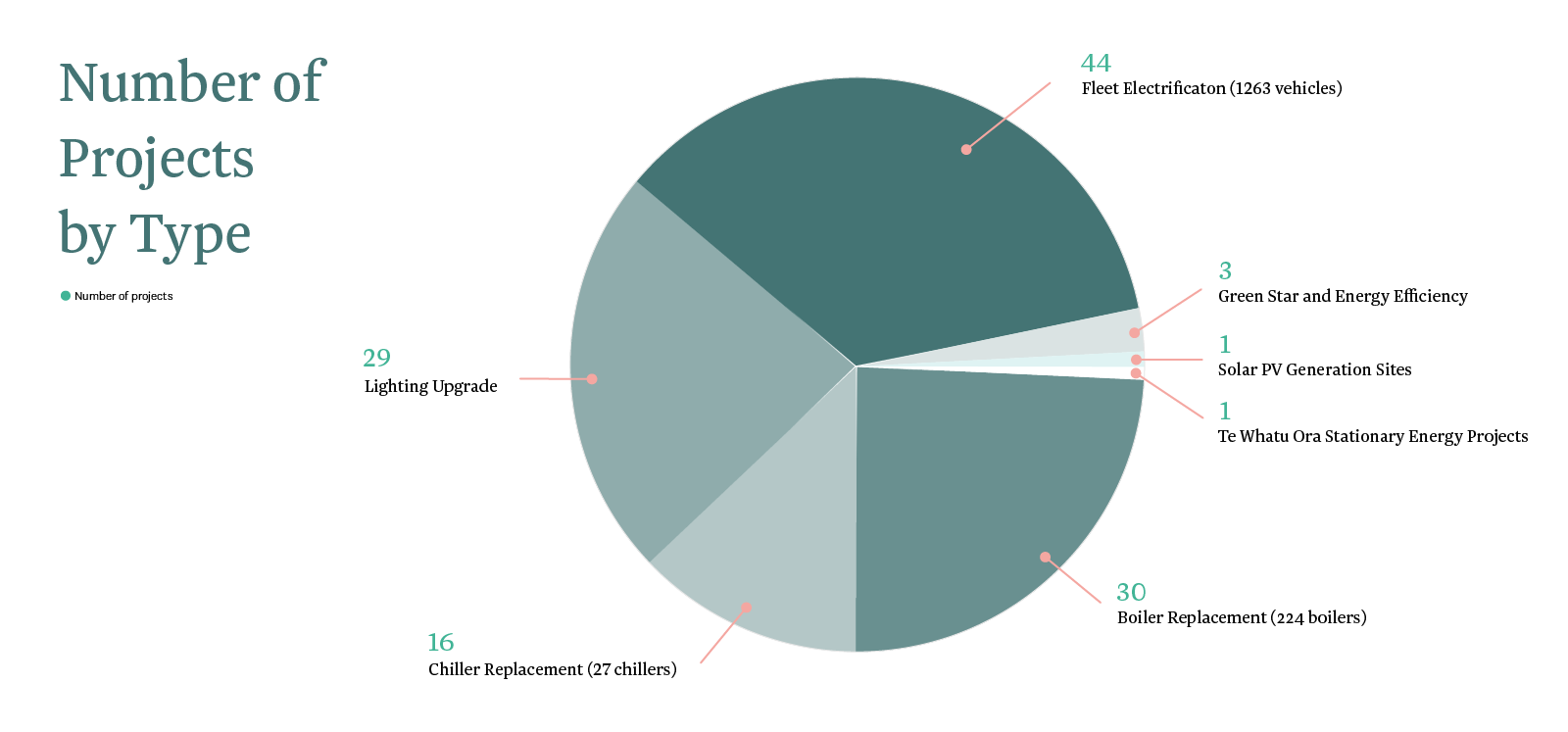 EECA's State Sector Decarbonisation Fund supports the Carbon Neutral Government Programme which has been set up to accelerate the reduction of emissions within the public sector.
The Government will join businesses and communities already leading the way to reduce their emissions as we transition to a low-emissions economy.
Find out more on the Ministry for the Environment website.