Things looked bleak for Whakatane Mill at the start of 2021 when it was announced that New Zealand's only paperboard mill was set to close at the end of June.
The mill has been a vital part of the Eastern Bay of Plenty community since it opened in 1939. The closure would have been devastating for the region, already suffering from the impact of the Whakaari/White Island eruption on tourism.
Thankfully, a consortium of investors could see the potential for the mill and the products it produced and was successful in acquiring it. Part of the commitment on buying the mill was not only to secure its future for its workers and the community, but also to invest in leading technology. Accordingly, Whakatane Mill is investing in a new disc filter system that will significantly reduce emissions and water waste.
The project is co-funded by EECA through the Government Investment in Decarbonising Industry (GIDI) Fund. The GIDI Fund is a partnership between Government and business to accelerate the decarbonisation of industrial process heat and contribute to the COVID-19 recovery by stimulating the domestic economy and supporting employment. A total of $69 million is available across three separate funding rounds. The total cost of the Whakatane project is almost $7 million, with GIDI contributing $4 million.
Whakatane Mill produces 150,000 tonnes of paperboard annually and runs 24 hours a day, 7 days a week. With over 170 people working at the mill, it is the biggest employer in the region and a significant contributor to the local economy.
The owners, the people who work here, their families and the local community all want to see Whakatane thrive and for the mill to be successful. That's a key focus for us and this project will help ensure the global competitiveness of the mill.
Less energy, less water, less waste
The project involves installing a disc filter and other equipment (tanks, piping, pumps, etc.) to close up the mill water loop, creating a circular system, and increasing process temperature without using additional energy. The temperature increase makes it possible to reuse water in certain parts of the process, resulting in a number of significant benefits:
reduced energy-related carbon emissions by 21,612 tonnes per year
reduced methane and CO2 emissions from landfill estimated at 3000 tonnes annually
reduced wood and electricity consumption due to returning 4000 tonnes of fibre to the process instead of it going to landfill
eliminating the transportation costs and emissions associated with sending the fibre to landfill
significantly reduced water intake from the Whakatane river that can be used for crops and creating new regional job opportunities
improved productivity, reducing fixed costs.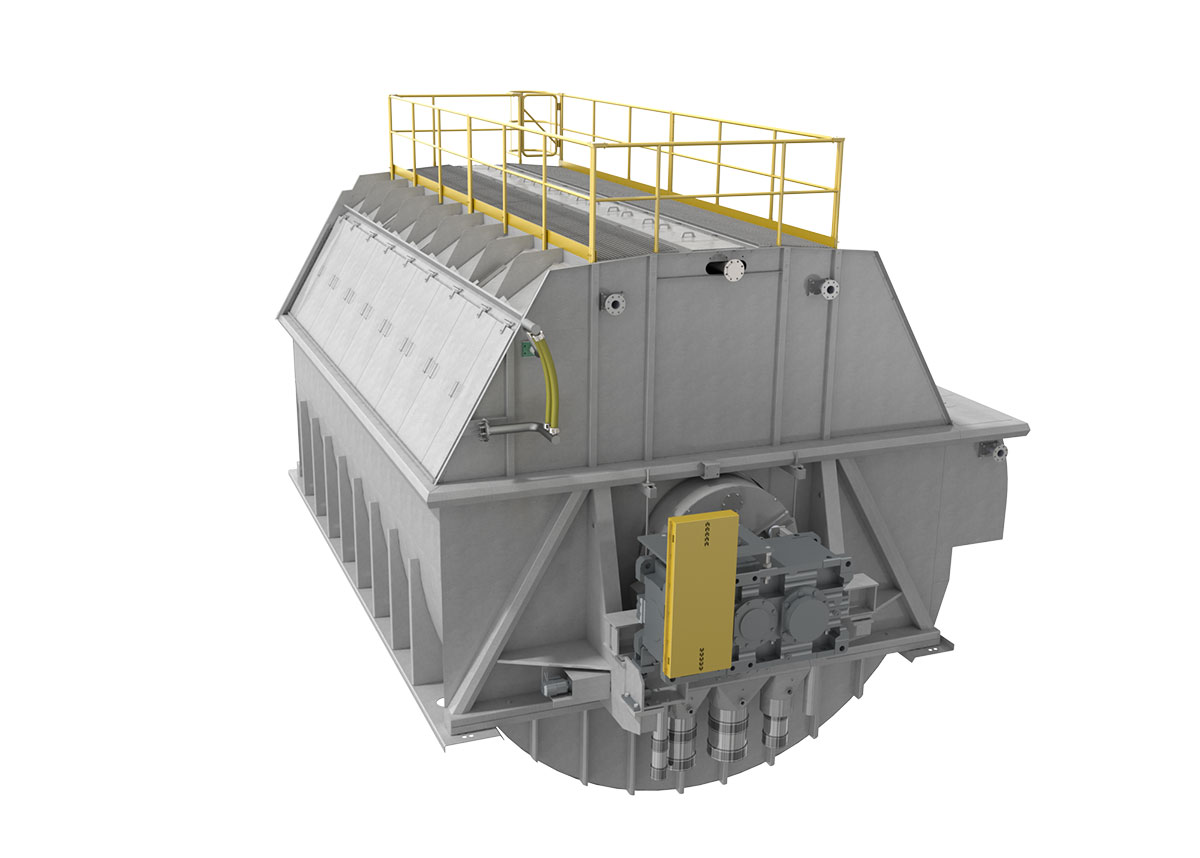 "This is best practice in paper and board mills around the world," says Kai Ilmonen, Production Manager at Whakatane Mill. "Most mills use the disc filter system. It is a standard piece of equipment we should have had 20 years ago but unfortunately, the funding support wasn't available."
"With the change of ownership and a change in priorities along with co-funding from GIDI we were able to get it across the line, but it would not have gone ahead without the funding."
The disc filter project is expected to reduce carbon emissions by 21,612 tonnes per annum and is part of a longer term strategy to eliminate using gas and coal altogether. Work has already started on the disc filter project and is due to be completed by the end of 2022.
Sustainability roadmap
Reducing energy usage has been a focus for the mill for the last few years.
"We've worked with EECA and DETA Consulting on a number of different projects since 2016, that's how we heard about the GIDI Fund. We saw this project as an opportunity to change the way we operate and reduce our energy usage at the same time. It will also improve the quality of our product and our ability to service the market."

— Kai Ilmonen, Production Manager, Whakatane Mill
The carrier board used in beverage packaging is one of the mill's many products.
"Previously if you bought soft drinks they were generally wrapped in plastic, and beer cans had plastic ring holders," says Ilmonen. "Now most beverage manufacturers use our paperboard packaging."
"We want to operate in a sustainable manner and it is a key driver for our end users as well. Our customers are always looking for more environmentally friendly products. The world is moving away from plastic packaging, and we have a solution that uses renewable resources like wood and wood fibre to make our packaging."
The company is looking at options to further decarbonise and is working with EECA on an Energy Transition Accelerator (ETA) with DETA to develop a carbon reduction roadmap. The GIDI-funded project is part of the mill's longer term decarbonisation plan which also includes shifting the main fuel source to multi-fuel including electricity, sawmill and logging residues, heat recovery, and recycled waste.
"We're looking at new technology which will reduce the energy required to generate the pulp we use to manufacture our products," says Ilmonen. "We are looking at different options to reduce our reliance on gas and looking to move towards carbon neutral solutions. We are currently working to develop a comprehensive carbon emissions reduction roadmap.
"With all these initiatives, the business performance improves, not just from a product and reputation point of view, but also in terms of operational efficiencies. They all tend to be aligned."
Related content
About the Government Investment in Decarbonising Industry Fund
Government invests in reducing industry emissions | Beehive website(external link)