Growers enjoy the fresh taste of innovation
Three indoor cropping business have saved costs and carbon emissions by adopting fresh technologies – dehumidifying heat pumps, thermal screens, and LED grow lights. The projects received co-funding from EECA's Technology Demonstration fund.
Southern Belle Orchard invested in dehumidifying heat pumps
Humidity develops quickly in greenhouses from respiring plants. Typically, growers open vents to release moisture to avoid problems associated with fungal spores developing in plants. Opening vents also results in a loss of heat, which is often mitigated by using fossil fuels such as coal or light fuel oil to re-heat the greenhouse. Southern Belle managed to eliminate this energy-wasting cycle by installing dehumidifying units in its two greenhouses, to extract moisture from the air while keeping heat in.
The units, provided by Israeli company DryGair, extract 45 litres per hour using 10 kW of electricity.
Southern Belle owner Frans de Jong says although the units have increased electricity usage, he is seeing increased production and saving over one third of expected yearly light fuel oil consumption.
"As well as the cost savings to the business, it's great to be able to operate more sustainably. It's really important to me personally to lower our impact on the environment. It seems like a no brainer to move towards becoming more energy efficient, in terms of cost savings and lowering carbon emissions."
JS Ewers retrofitted thermal screens
The company has grown crops in Nelson since 1972, and has 12 hectares of glasshouse and 200 hectares of outdoor crops.
It retrofitted thermal screens in a number of existing greenhouses to heat the large spaces more efficiently in colder months and keep them cooler during summer.
This solution improves the insulation of the greenhouses by trapping a layer of air between the glass and the thermal screen while minimising the amount of warm air that escapes. It greatly reduces overall energy consumption and is more environmentally friendly than other solutions. 
It's used extensively for new greenhouses but is challenging to retrofit. Successful deployment has reduced the need to use fossil fuels to resupply heat into greenhouses, saving over 1500 tonnes of carbon from being emitted annually.
More than 200 hectares of commercial glasshouse operations across New Zealand could benefit from retrofitted thermal screens, according to estimates by the Energy Efficiency and Conservation Authority.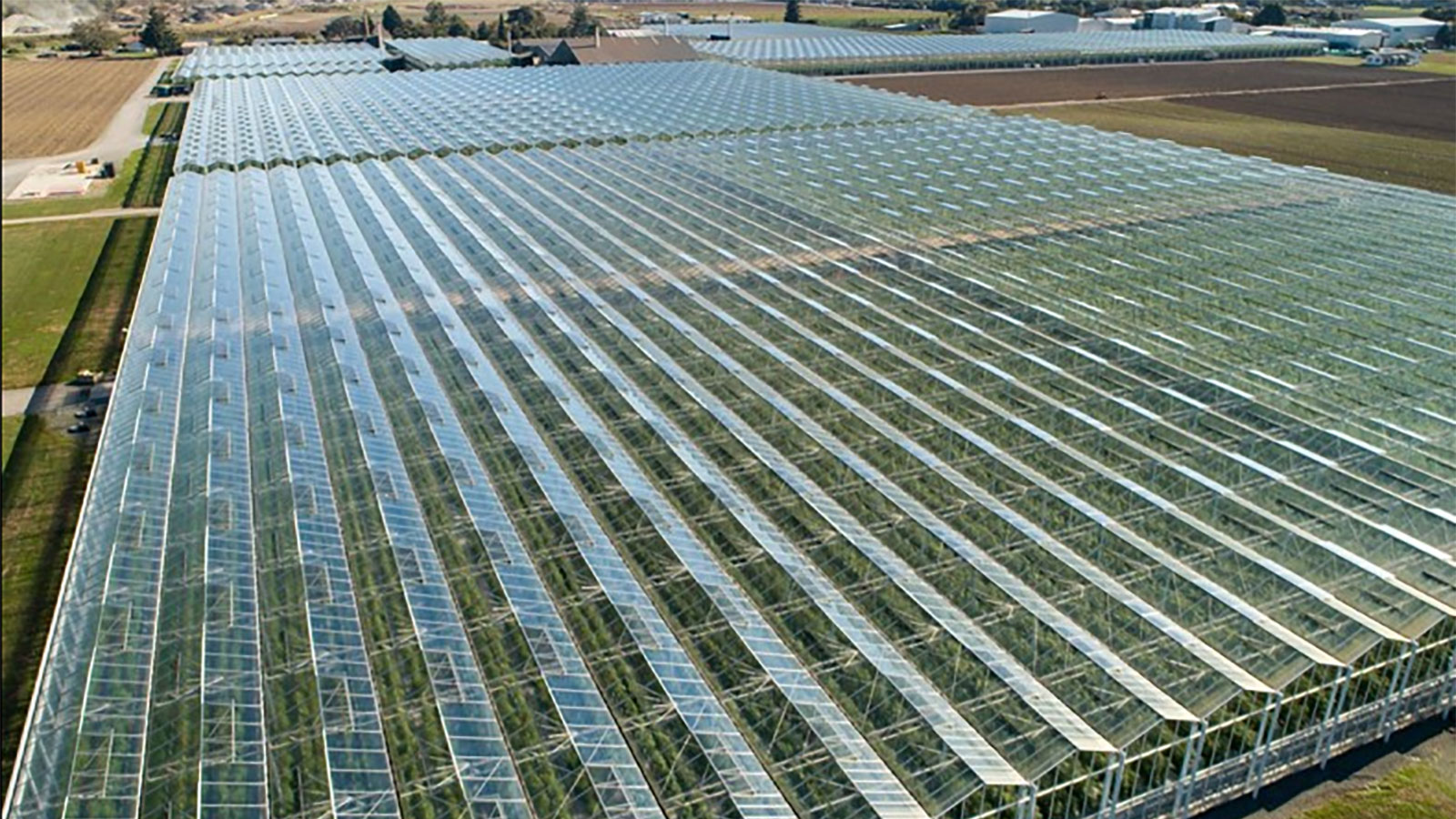 Shoots Microgreens took root in the heart of Wellington
Underground in a former nightclub, energy-efficient LED grow lights nurture tiny crops stacked in vertical rows.
Microgreens are the intense-flavoured shoots from a seed that are popular garnishes for meals and cocktails. Many familiar leaves can be used including mustard, basil, rocket and coriander.
Unlike incandescent hydroponic lamps, LED grow lights are cool to the touch, so they can be installed over every layer of microgreens without damaging the tiny plants.
They have customisable spectrums of light, so the colour of LEDs can be adjusted to optimise the growth of each specific variety of microgreens. They can be frequency controlled to improve productivity, growing the shoots around twice as fast as their halogen counterparts. They use 45% less electricity, saving the business around $25,000 a year.
The downtown location means Shoots can easily transport produce to local restaurants and bars on a custom-built e-bike – saving on costs and carbon emissions of bringing them in from further afield. The microgreens arrive still growing in their reusable grow trays, on biodegradable grow mats. Empty trays are returned and reused.
 No chemical pesticides or weed sprays are needed in this controlled environment. The temperature, air flow and water supply can be carefully managed so 95% less water is needed than a traditional farm.
Technology Demonstration funding de-risks investment
These 3 projects were supported by the Technology Demonstration fund run by the Energy Efficiency and Conservation Authority (EECA). They were eligible because they each demonstrated an under-used technology that may improve energy efficiency and/or reduce carbon emissions in a commercial setting, and will inform other businesses interested in following suit.
The co-funding helps to de-risk investment in under-utilised technology and helps businesses with the transition to a low-carbon future.