This interactive dashboard has been developed to provide a comprehensive view of the approved GIDI: Industrial projects. The tool shows projects, organisations, carbon abatement, and investment.
Click through the pages to explore the impact of GIDI: Industrial funding and find out more about the projects.
New projects are added to this dashboard in six-monthly increments and all data is updated (as required) quarterly for accuracy. Emissions data is an estimate based on applicants' submissions and due to rounding the project abatement figures may not add up exactly to the consolidated abatement figure.
Total impact from GIDI: Partnerships
2

projects approved

$230m

EECA co-investment

$860m

private funding

9.3m

tonnes of CO2 lifetime abatements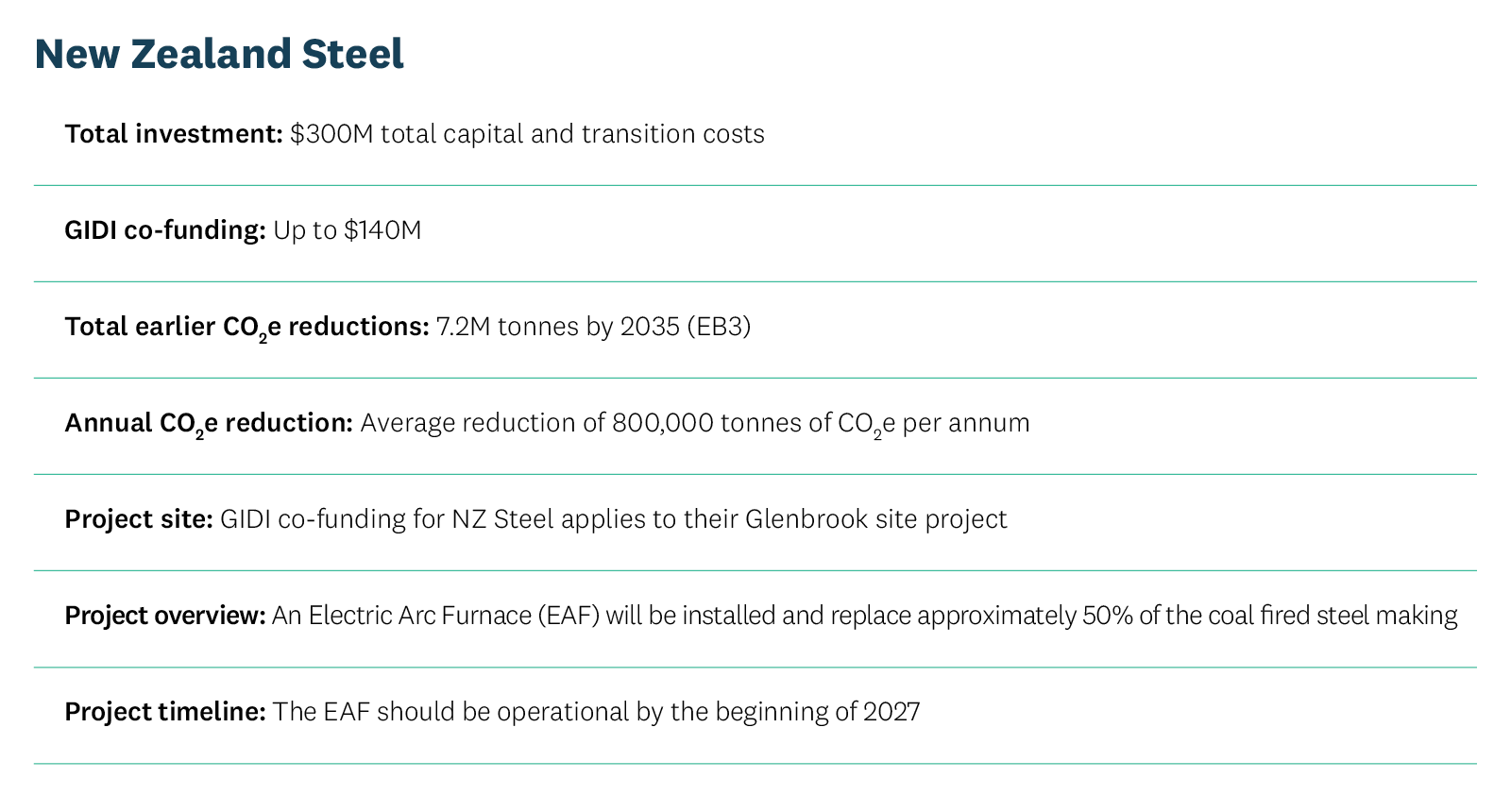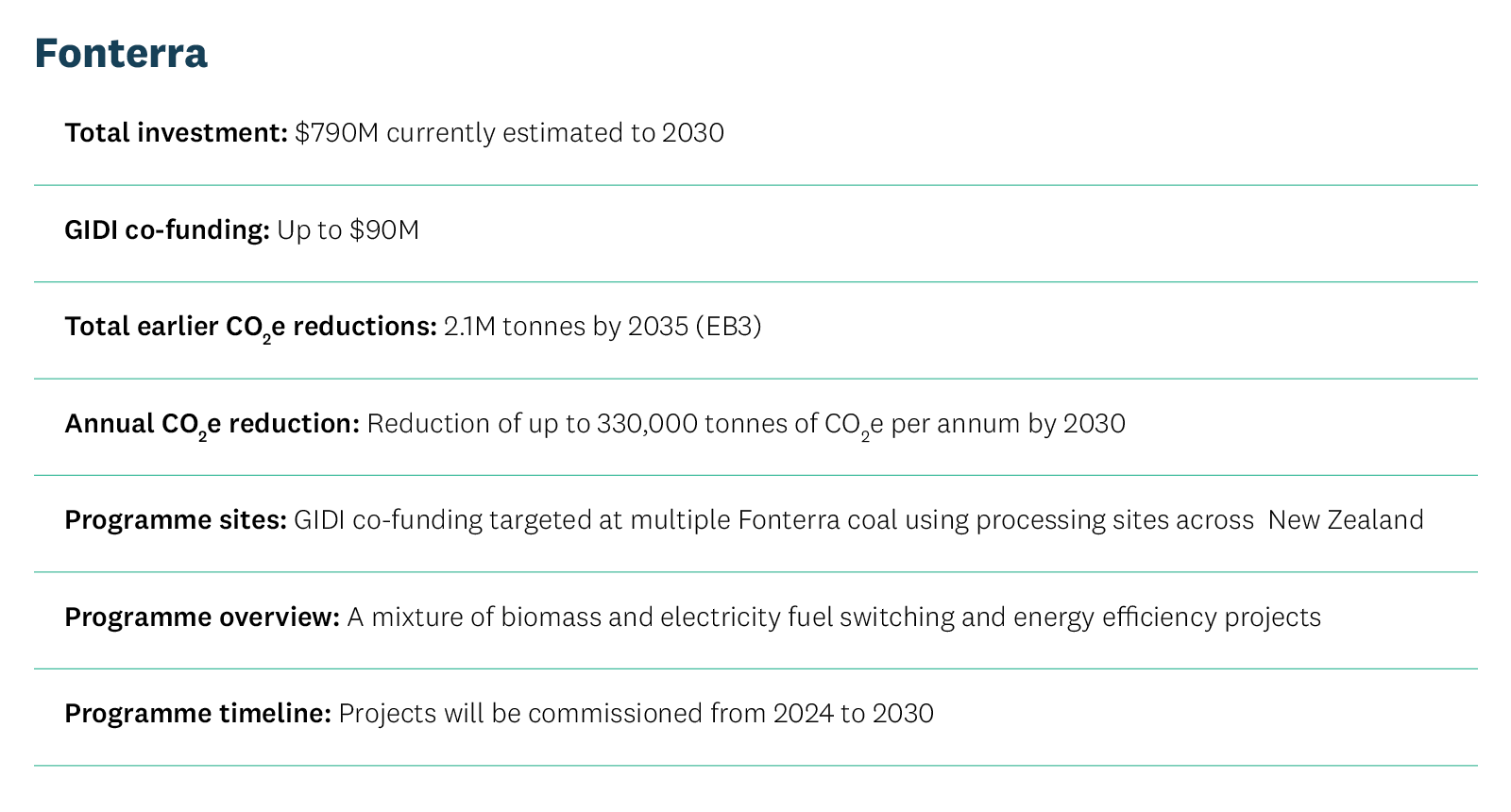 Read more about GIDI projects
Article

By switching to cleaner technologies, Alliance Group is helping reduce Southland's carbon footprint.

Case study
Decarbonisation
Process heat

7 October 2022

Article

World-first decarbonisation of a New Zealand wool scouring plant.

Co-funding 
Process heat
Decarbonisation

21 July 2022

Article

A Kiwi crop company is looking to lead the way in low-carbon produce, so we can eat our salads knowing they haven't been grown in coal-heated glasshouses.

Co-funding 
Innovation
Decarbonisation

20 July 2022