Overview
Under the Equipment Energy Efficiency (E3) programme, New Zealand and Australia regulate the energy efficiency of products in both countries. The Regulations cover products for home, commercial and industrial use. Collaborating with Australia means we share the cost of regulation, making it easier and cheaper for businesses trading in both countries to comply.
Energy and carbon savings are the result of removing the worst performing appliances from the market and encouraging consumers to buy more energy efficient appliances by providing energy labels (Mandatory Energy Performance Labelling).
Savings achieved
Data collected in the year to the end of March 2021 shows sales of energy efficient appliances saved New Zealand $38 million over the year. That's a 21% increase in electricity savings.
Benefits of energy savings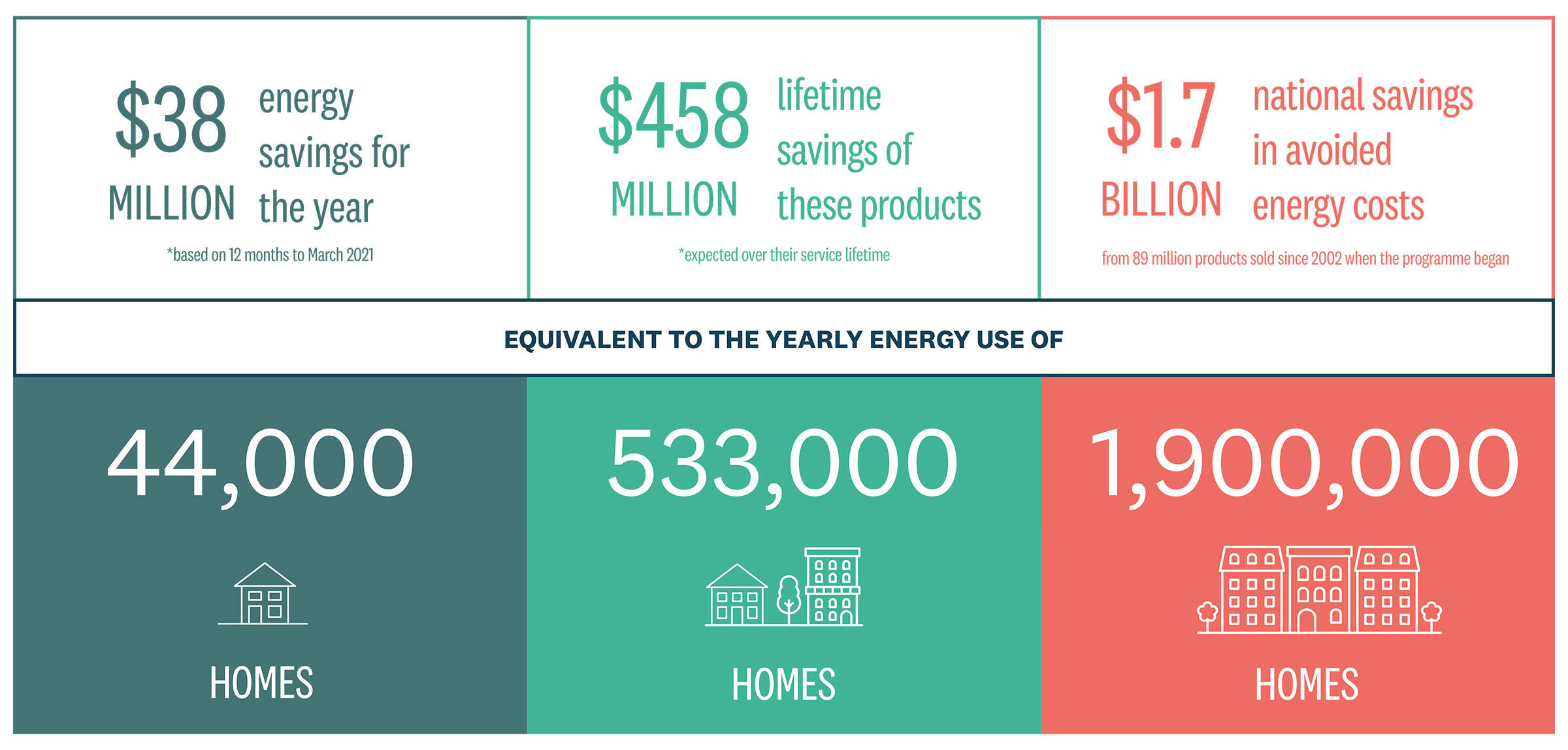 The calculations
EECA calculated the savings for the year by tracking improvements in the energy efficiency of products through sales and product performance information (based on avoided electricity generation calculated at $0.089 per kWh).
A new International Energy Association report also surfaces the achievements of appliance energy efficiency, finding that they save consumers around the world billions of dollars and avoid hundreds of millions of tonnes of CO2 emissions each year. Other benefits include employment, innovation, water savings, and air quality improvements.
Achievements of Energy Efficiency Appliance and Equipment Standards and Labelling Programmes(external link)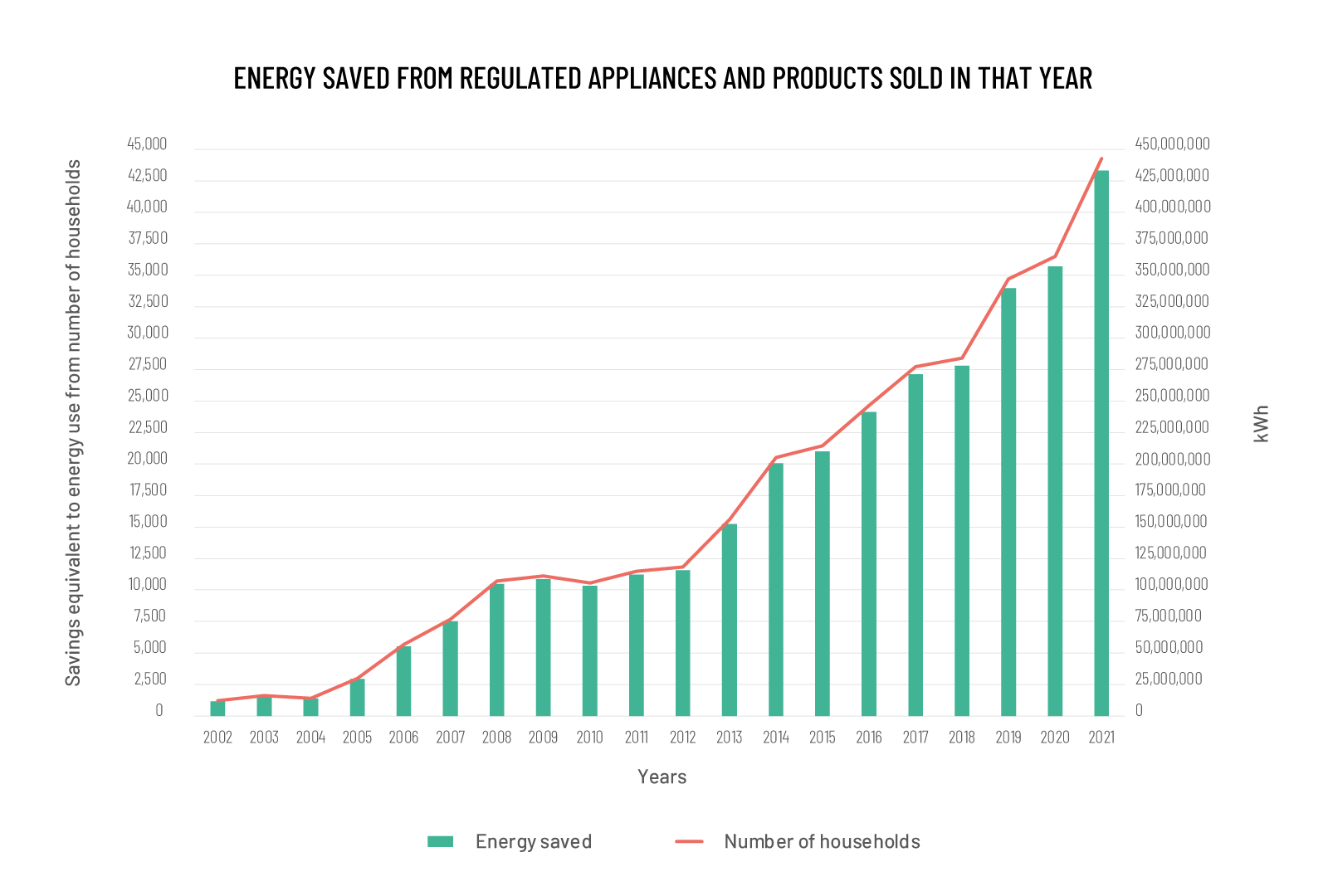 Sales facts
Heat pumps made up 42% of the year's savings, following a 33% increase in sales. This increase is possibly due to the impact of the Warmer Kiwi Homes programme offering grants for efficient heaters, as well as the Health Homes Standards coming into force.
Sales of computer monitors increased by 19% and sales of computers by 25%, possibly due to increased demand from businesses and consumers working at home during lockdowns.
More efficient appliances
In 2009 40% of fridges/freezers were 1 star or less, in 2021 60% of fridges/freezer are 3 star or greater.
In 2002, 55% of dishwashers sold were 2 star or less, in 2021 69% of dishwashers are 3.5 stars or greater.
Finding efficient appliances
To find energy efficient appliances, look for the Energy Rating Label on appliances. These labels help people factor energy efficiency and running costs into their buying decisions. More stars equals more efficiency and savings.
Our Efficient appliance calculator(external link) also helps you to compare the energy efficiency of appliances.