EECA Business Monitor
We survey New Zealand businesses every 6 months to test where they stand on climate change. Are they concerned? Taking action? How does it stack up against other business priorities?
This survey of 521 business decision-makers from across sectors and sizes took place in November 2022.
Overview
It's an extremely tough and uncertain context for New Zealand businesses right now. And with a recession forecasted, this context is likely to continue to get tougher.
Alongside this we're seeing businesses further deprioritise climate action. So, while the belief that climate change is real is holding steady, many currently perceive their business (and New Zealand generally) won't make a difference.
Most businesses are yet to begin their climate change journey. However, amongst those who are yet to begin, there is a strong willingness or desire to do something – either now or in the future.
The New Zealand economy continues to be the top issue for businesses
Rising inflation and labour shortages have increased to new highs for businesses while environmental issues have dropped to new lows since the last Business Monitor.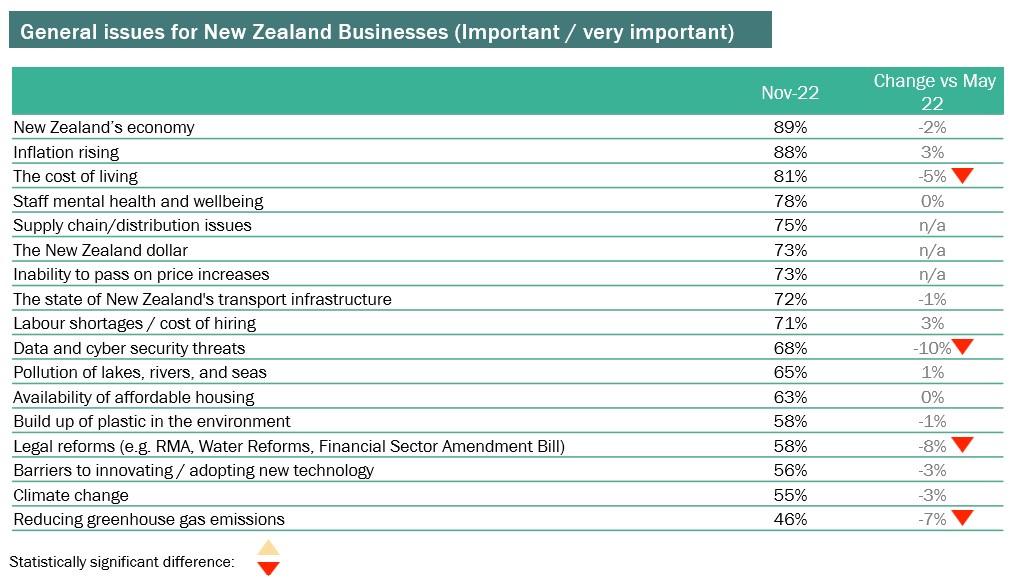 The change in importance of climate change varies by business size
Businesses with 20 – 99 employees have seen the biggest increase in viewing climate change as a very important issue, while larger businesses with 100 or more employees have seen the biggest decrease.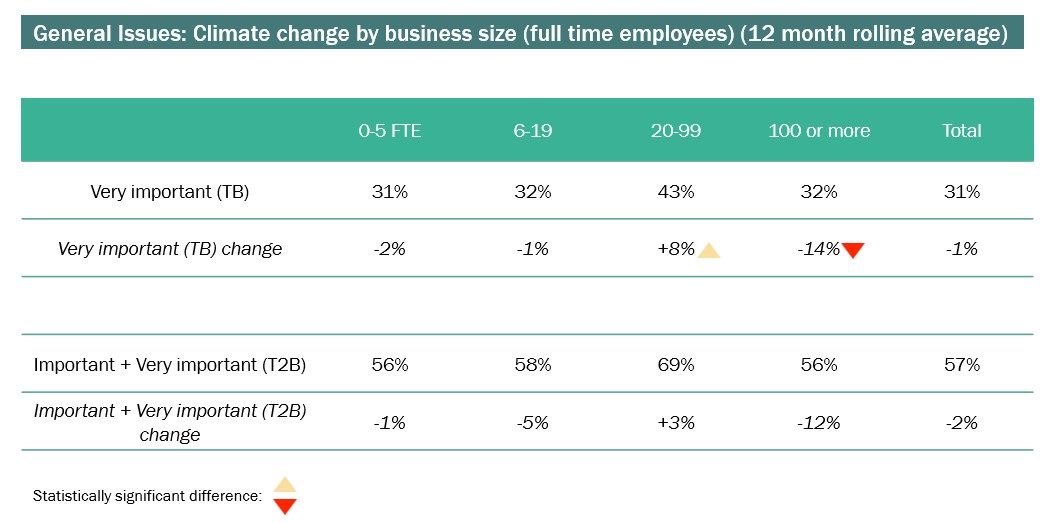 In the challenging economic environment businesses are struggling to prioritise climate change
Some businesses surveyed don't feel that they (or even New Zealand) will make a meaningful difference to global emissions.
Only a quarter of businesses agree that taking action on climate change is a priority.

Businesses taking action to reduce emissions are more likely to encourage staff to act
They have also reduced air travel, coal consumption and chosen low carbon or reusable and recyclable materials. Businesses are also choosing their suppliers based on their sustainability credentials.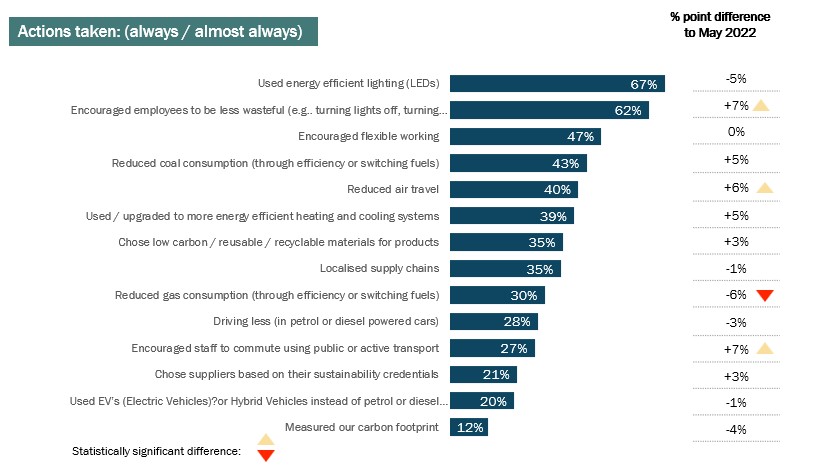 Compared to others, businesses feel more aware of what they're doing to tackle their climate impact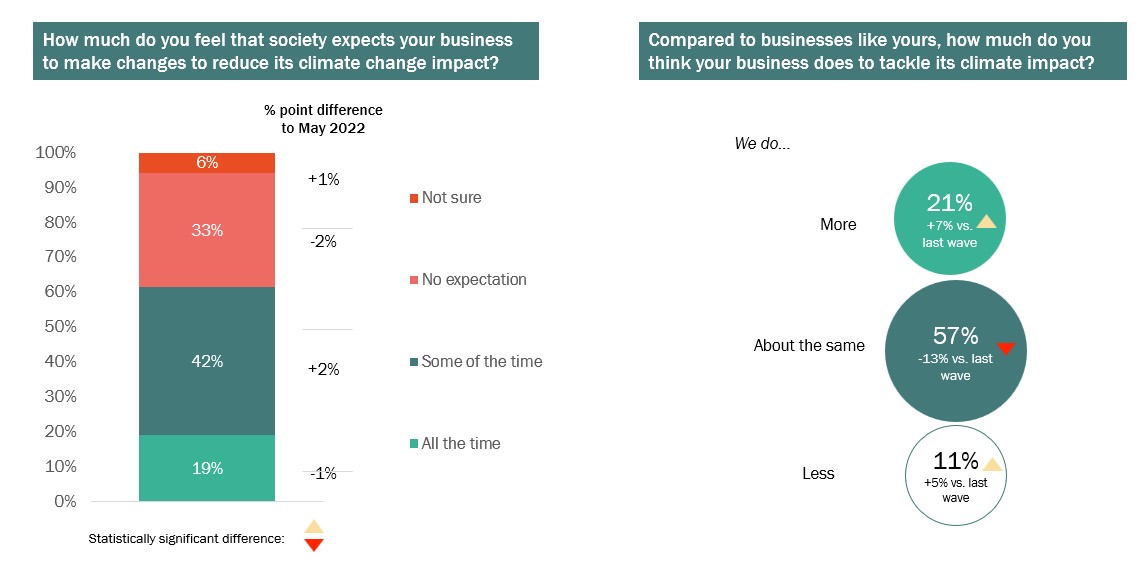 Yet, only 20% of businesses looked for information or advice in the past 3 months to help them reduce emissions

What's next?
The government released its Emissions Reduction Plan (ERP) and corresponding Climate Emergency Relief Fund (CERF) in May 2022. The ERP is likely to significantly impact business in New Zealand, as it contains clear targets for reducing emissions across sectors.
While businesses feel that there is less climate change impact in the actions that they can take, there is evidence of long-term behaviour change that will contribute to reduced emissions.
EECA is actively working with the business sector, which accounts for around 40% of New Zealand's emissions. This support includes the expanded GIDI fund, which now includes a broader range of project types and sizes. Additionally, the Equipment Replacement Scheme (ERS) will launch this year for small to medium businesses and aims to make it easier for businesses to choose energy efficient and low carbon technology through targeted subsidies.
Support and guidance
Low carbon businesses are productive, cost-efficient and consumer-friendly. Where will you take climate action?

Find easy ways your business can act on climate.

Check out our co-funding and support options for businesses and individuals.