Reduce your carbon footprint with a clean and clever energy approach
The Commercial Building Decarbonisation Pathway provides New Zealand commercial building owners and facilities managers with free access to helpful tools and resources, designed specifically for the sector by industry experts.
The pathway has been supported by the New Zealand Green Building Council, the Facilities Management Association of New Zealand (FMANZ), and endorsed by the Property Council New Zealand.
The building and construction sector contribute 9.4% of NZ emissions for both operational and embodied carbon. This pathway focuses on carbon emissions coming from the everyday operation of commercial buildings – primarily heating, cooling and lighting – and energy retrofits. Energy retrofits are characterised by the structural, architectural, mechanical or electrical work done to improve the energy performance of an existing building.
New Zealand's commercial buildings
Many New Zealanders work in buildings that contribute to our greenhouse gas emissions. For some this can be a big part of their carbon footprint. Reducing these emissions is key.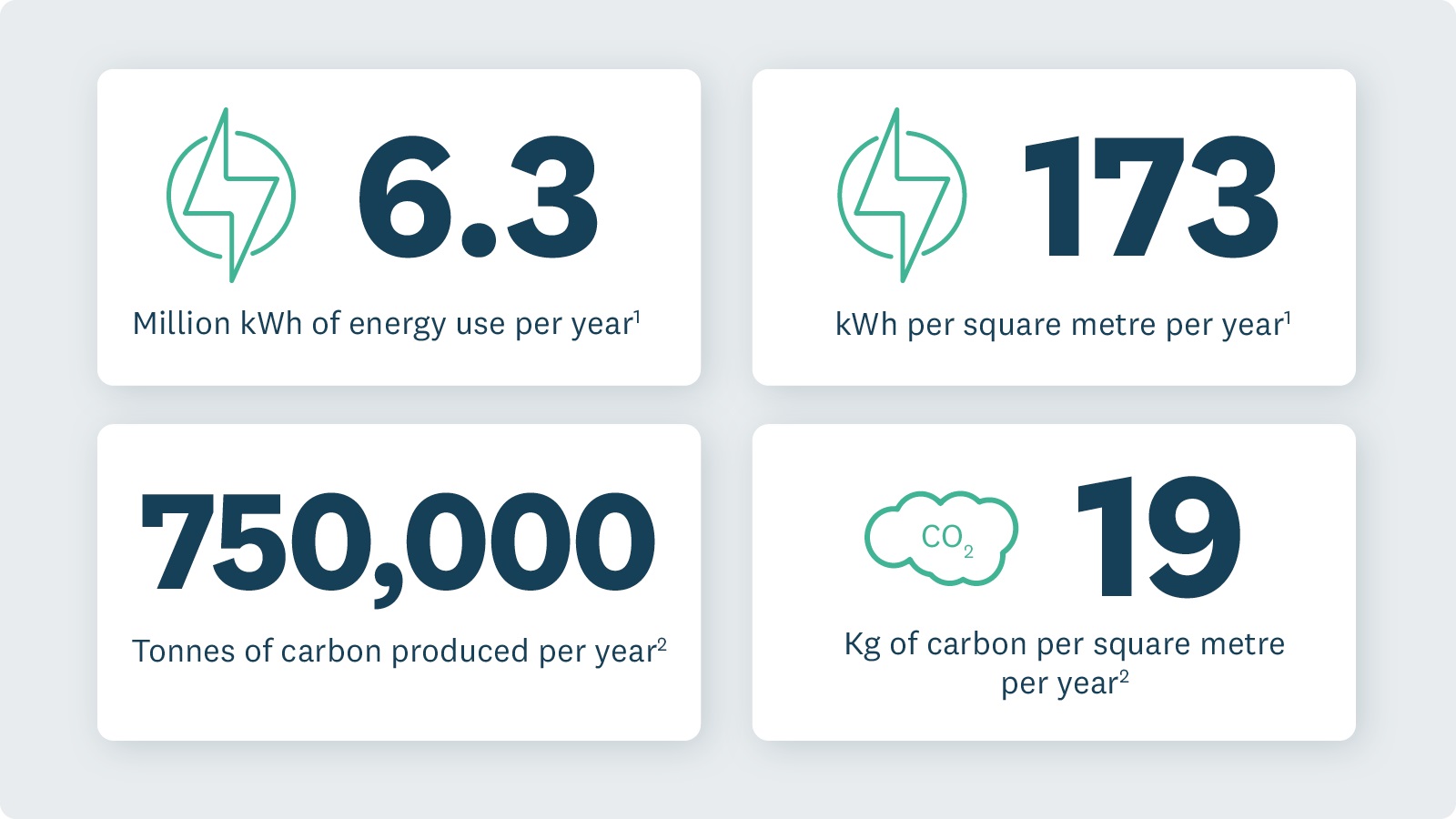 Steps taken by commercial building owners and facility managers across New Zealand will help reduce the impact of the sector on the climate, while also reducing costs and ensuring future business continuity in a low emissions environment.
Objectives of the pathway
Support commercial building owners and managers with reducing energy-related emissions at a sector level through tailored tools and resources.
Simplify the process of reducing operational building emissions through a guided five-step pathway and support.
Connect New Zealand commercial building owners/managers with world-class innovation and best-practice guidance.
Who can sign up?
The tools and resources produced for the Commercial Buildings Decarbonisation Pathway have been designed for New Zealand commercial building owners and managers alongside industry experts. Access to these resources is free.
Samson Corporation says 'hello' to low-carbon commercial buildings
Property investment company Samson have transformed Parnell's Axis building from a chocolate factory to a mixed-use, low emissions space.
GIDI: Commercial Buildings Webinar
GIDI: Commercial Buildings offers co-funding to help install and upgrade to cleaner, smarter, energy-efficient, and low emissions technologies. Its focus is the replacement of fossil fuel boilers for space and water heating in commercial buildings.
Join the Applicant & Supplier Briefing Webinar to learn more about submitting an application.
Benefits to commercial building owners and operators
Reduce costs

Improving energy efficiency can reduce the cost of operations and energy as well as mitigating the rising cost of fuels. The cost of gas(external link) for industry is the highest it has ever been.

Reducing the demand for these fossil fuels offers a key opportunity to both reduce building operational costs and emissions in a commercial building.  For example, the commercial building sector makes up 21% of New Zealand's electricity use, costing businesses $800 million every year

Create value

Improving processes, infrastructure and technology can lead to higher demand for occupancy.

Decreasing your business's impact on the environment can attract new tenants faster, command higher rents and quicker sales and improve reputation. Consumers are already proactively looking for healthier more sustainable places to work, live and play and there is also increasing interest in the impact that commercial buildings have on the environment and the mitigation efforts of owners, managers, and occupiers.

Future proofing

Collaborative, proactive solutions can reduce competition between businesses for the same services, resources, and opportunities – reducing costs and ensuring business continuity in a low carbon future.

The Emissions Reduction Plan 2022(external link) has set a target to produce a Gas Transition Plan(external link) by the end of 2023, which will set out a transition pathway from fossil gas. Proposed amendments(external link) to the Building Act will make holding energy performance ratings mandatory. Commercial building owners and managers can begin to prepare for this transition through implementing changes that reduce their reliance on fossil fuels. 
Tools and resources for commercial building owners and managers
Explore our resources for NZ commercial buildings and begin your decarbonisation journey.