EECA welcomed the news today that heavy vehicle leasing and rental company TR Group has ordered 20 heavy hydrogen fuel cell trucks for delivery to New Zealand next year, with $4 million in co-funding from the COVID Response and Recovery Fund (CRRF) and an additional $2 million in co-funding from EECA.
TR Group will lease those trucks to its customers, and use Hiringa Energy's hydrogen refuelling network, which previously received $16 million in co-funding from the CRRF. Hiringa will soon break ground on the first of four green hydrogen refuelling stations across key freight routes in the mid to upper North Island.
"Hydrogen is being seen to play an important role in establishing New Zealand's low-emissions economy," EECA CEO Andrew Caseley said, "and heavy freight is considered a promising application for it. New Zealand has the renewable energy needed to produce green hydrogen, and investing in the vehicles and infrastructure will create new jobs in a highly skilled industry as well as reducing our greenhouse gas emissions."
Mr Caseley noted that there is significant international interest in hydrogen, and with fewer than 1,000 refuelling stations worldwide, New Zealand will be an early adopter in this space.
"By investing in vehicles and infrastructure and experiencing first-hand the delivery and learnings in the green hydrogen space, we're enabling skills to develop, regional economies to grow, and providing a real-world commercial demonstration. These are early but equally global pioneering steps in our hydrogen journey, as we all watch with interest to see what green hydrogen's full potential will be."
About the TR Group project
TR Group has ordered 20 x Hyzon Hydrogen Fuel Cell Trucks for the New Zealand market. The 600HP, 58 tonne GCM tractor units will be powered by 100% green hydrogen with the only emissions being water vapour. The 20 HFC trucks will contribute emissions savings of approximately 5,000 tonnes of CO2 every year and will be made available to customers by way of a Fully Maintained Operating Lease (FMOL) including fuel.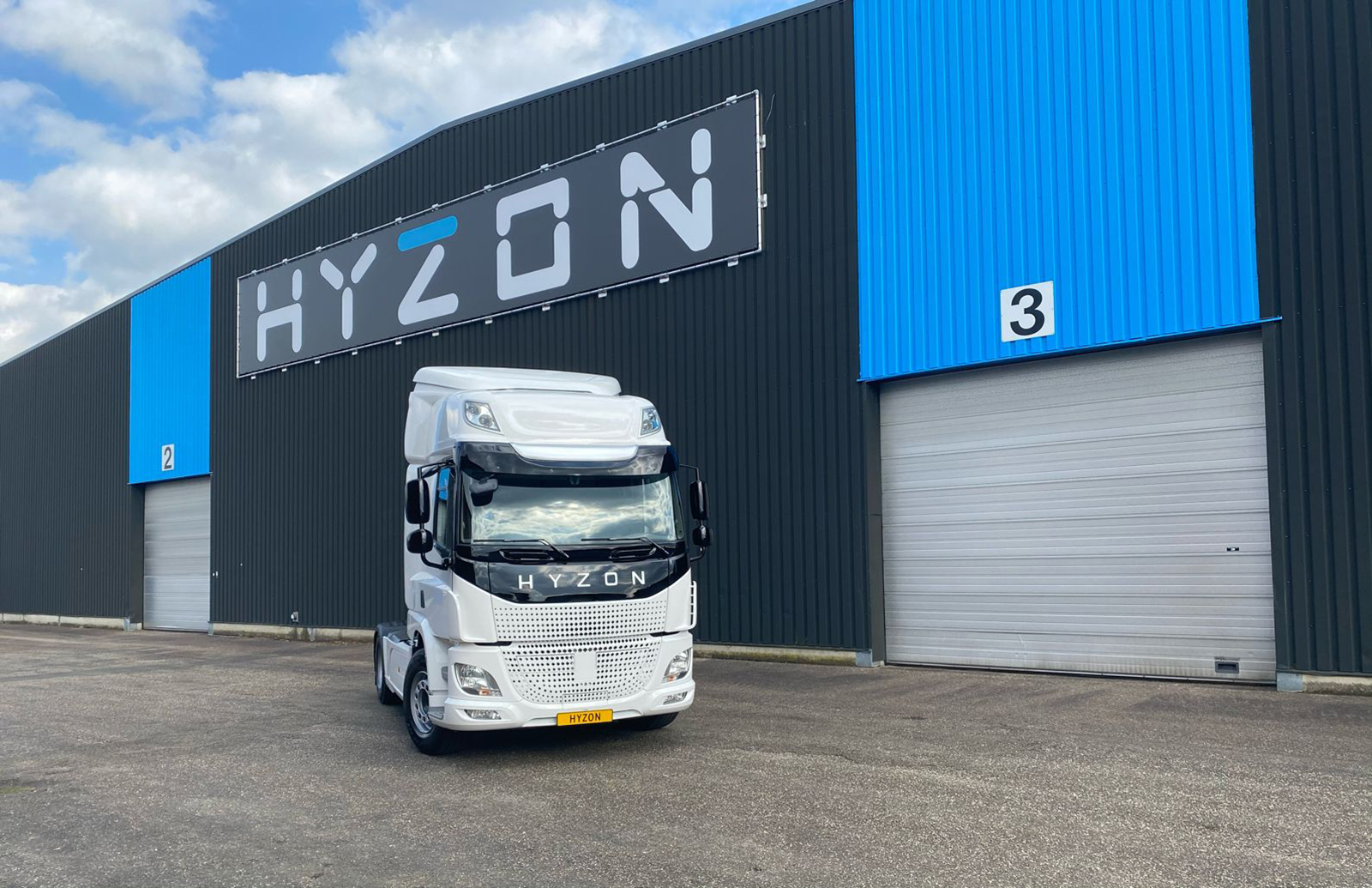 About the Hiringa Energy project
Hiringa Refuelling New Zealand, working with Waitomo Group, will initially build four high-capacity green hydrogen production and refuelling stations in the key logistics hubs of Hamilton, Palmerston North, Tauranga and South Auckland. This will form part of a total $50m proposed network investment which will underpin a commercial demonstration of the viability of zero emission road freight with 100% coverage across the North Island freight routes. The network will provide open access to affordable green hydrogen for transport and will lower the barrier for piloting hydrogen based new technologies.
Targeting heavy transport enables high impact emission reductions. These initial 4 stations have been designed to be able to fill more than 280 trucks and buses.
About the COVID Response and Recovery Fund
The $50 billion COVID Response and Recovery Fund (CRRF) set out in Budget 2020 earmarked $3 billion for infrastructure projects. Ministers established the Infrastructure Reference Group (IRG) to work with local councils and businesses to identify a pipeline of projects to support the economy during the COVID-19 rebuild. Cabinet then decided the key sectors and regional breakdown of funds with more than 150 projects worth $2.6 billion being approved in principle.
These sectors are (excluding a $400m contingency):
Housing and urban development: $464m
Environmental: $460m
Community and social development: $670m
Transport (cycleways, walkways, ports and roads): $708m
The approximate regional breakdown is:
Auckland region $500 million
Bay of Plenty Region $170 million
Canterbury $300 million
East Coast $106 million
Hawke's Bay $130 million
Manawatu/Whanganui $140 million
Northland $150 million
Otago $260 million
Southland $90 million
Taranaki $85 million
Top of the South $85 million
Waikato $150 million
Wellington region $185 million
West Coast $90 million
The IRG investments was designed to help kick-start the post-COVID rebuild by creating more than 20,000 jobs and unlocking more than $5 billion of projects up and down New Zealand. They are in addition to the $12 billion New Zealand Upgrade Programme and existing Provincial Growth Fund investments.